Regular price
£77.51 GBP
Sale price
£57.04 GBP
Unit price
per
Sale
Sold out
A beautiful large tree nursery wall decal, with birds and a pack of leaves. This wall decal is perfect for a nursery or childrens rooms, and looks absolutely beautiful once applied. It will really bring a room to life, bringing you closer with nature. The tree wall sticker becomes a great feature of a wall, brings a plain wall to life and becomes a talking point of the room. The tree features multiple branches, includes a pack of 5 different bird decals, as well as a pack of over 100 different size leaves These can be stuck onto or around the tree however you would like.
** Once you have purchased the wall decal, please let us know your colour choice for the birds and the leaves at the checkout notes **
Available in 2 different sizes (Comes in seperate pieces for easier application) -
★ 150cm Height x 161cm Length (59" x 63")
★ 200cm Height x 215cm Length (79" x 85")
Sizes of birds and leaves vary depending on tree size chosen.
Direction of the tree can be flipped, if you would like it the other way to picture shown, please let us know at the checkout.
** Please note that the tree wall decal will come in seperate pieces, allowing you to apply onto your wall easier, rather than 1 big piece **
★ Available in 36 beautiful colour choices (choose the colour of the tree, leaves and birds)
★ Can be applied to most smooth flat surfaces (Walls, windows, cupboards, and many more!)
★ Made from the highest quality premium waterproof matt vinyl/metallic vinyl
★ Cut from pinpoint precision vinyl plotting machine
★ Much cleaner, easier and cheaper than painting a room
★ Handmade to order in Great Britain
★ Interior life guaranteed 5-7 years, exterior 3-5 years
Please note wall art stickers colours may vary slightly depending on your monitor/device.
COLOURS IN PICTURES
-----------------------------------------------------
1st picture - Tree (Black Matt), Leaves (Grass Green Matt), Birds (Black Matt)
2nd picture - Tree (White Matt), Leaves (Black Matt), Birds (Grey Matt)
3rd picture - Tree (Pink Matt), Leaves (Black Matt), Birds (Black Matt)
★ You will receive your order in a hardened postal tube to ensure protection of your wall decal, as well as easy to follow instructions. We will also send you a video link, showing you how to apply a multi piece, large wall decal.
----------------------------------------------------
WHAT ARE WALL STICKERS?
----------------------------------------------------
Wall stickers are an amazing modern way to transform any room. A wall sticker is a thin self adhesive vinyl layer, available in many colour options, plotted and cut by special cutting machinery into numerous different designs. Wall art stickers when applied to your wall or any smooth flat surface, look like they are part of your existing wallpaper or wall. This allows them to look incredible as they simply blend in to your existing wall or the surface you apply them to! Wall art stickers can also be applied to glass, tiles, plastic, wood, wardrobes, vehicles and anything else smooth and flat you can think of. All our wall stickers are made to order right here in the UK. Here at Quote My Wall, we produce all our wall stickers from the highest quality branded vinyl.
-------------------------------------------------
HAPPY SHOPPING :)
-------------------------------------------------
Image used is for display purposes only. Wall Sticker shown may vary slightly in colour, depending on monitor/device.
SKU - QMW0013
FAQ

Can Your Wall Stickers Be Removed?

Our wall stickers can be removed easily, without damaging the walls and leaving residue. We recommend using a hair dryer, whilst peeling away slowly of the wall sticker. This will allow it to be removed easier.

Can I Move My Wall Sticker?

Our wall stickers aren't designed to be removed. The smaller wall
stickers, such as polka dots, can be removed and applied in another spot, but please remember, this will affect the adhesive strength on the back
of the wall sticker. This may cause the wall stickers to fall off quicker, and will make them less effective.

We do not
recommend moving wall stickers, especially in children's bedrooms and nursery rooms, where this can be a choking hazard. When applied normally, our wall stickers are extremely hard to be removed by children, and are very safe on the walls.

I've just painted my walls. Can I apply my wall stickers straight away?

Wall stickers WILL NOT stick properly to freshly painted walls. We advise you to wait a minimum of 5-6 weeks after
painting. This ensures the paint is fully dry. Although paint may feel
dry to touch, it actually takes at least 6-8 weeks to fully dry, outgas, and all the paint toxins underneath to release from under the dry surface paint. If wall stickers are applied to freshly painted walls, before waiting the minimum of 5-6 weeks, then the stickers will most certainly peel and bubble, losing their adhesive and effectiveness.

How long do your wall stickers last?

Our
wall stickers are made from the highest quality, premium vinyl. You can expect interior life of 5-7 years guaranteed and exterior 3-5 years. You must ensure the wall is cleaned with a damp cloth before applying your wall sticker. Wall stickers adhere best to smooth and flat surfaces.

Do Wall Stickers Stick To All Paint Types?

When you apply wall stickers to walls, please be aware that they will stick best when the wall has been painted with normal matt emulsion. Some glossy / silk paints, or "special effect" paints, for example, light reflecting paints, can be more difficult to apply wall stickers to because of their chemical properties. Wall stickers may peel
when applying to glossy/silk paints. If this happens, we recommend using spray adhesive, to help them stick better.

How Do I Apply My Wall sticker?

Please click here, to read full wall sticker application instructions.

What Do Your Wall Decals Stick To?

Our wall stickers are designed to be stuck to any clean, dry and flat
surface e.g. glass, tiles, furniture, mirrors, doors - and last but not
least....walls!
Our stickers can be applied on top of wallpaper, and any other card / paper based products, but in these situations please note that the stickers may not be cleanly removable.

Page updated 04/07/2020
Vinyl Colour Chart
Delivery Details

We hand make every product to order, which takes us around 3-5 business days. From here, delivery estimates are below:

Delivery Estimates

Standard Delivery

Estimated delivery times (From shipping date):

United Kingdom: 1-3 business days

Europe: 4-6 business days

Everywhere Else: 1 - 15 business days.

1-Day Turnaround Delivery (Speedy Shipping)

Our 1-day turnaround means we will have your order prepared, packed and shipped out within 1 business day of you making the order. Please note: This is not next day delivery service. This service means your order will be shipped out within 1 day of order placement.

These orders are shipped 1st class, rather than our standard 2nd class service. 1st class mail is currently taking 1-3 business days. Orders placed before 1:00pm will be shipped the same day. Orders after 1:00pm will be shipped the next working day (Mon-Fri).

Page updated 25/1/2021 14:59
View full details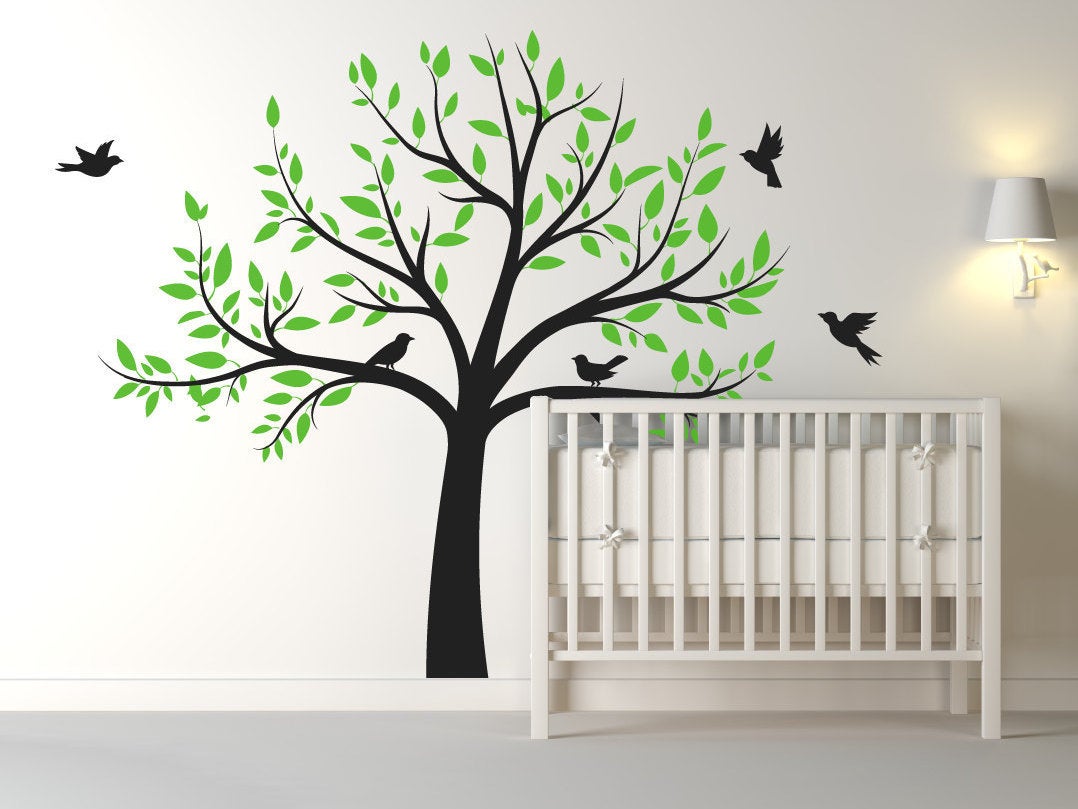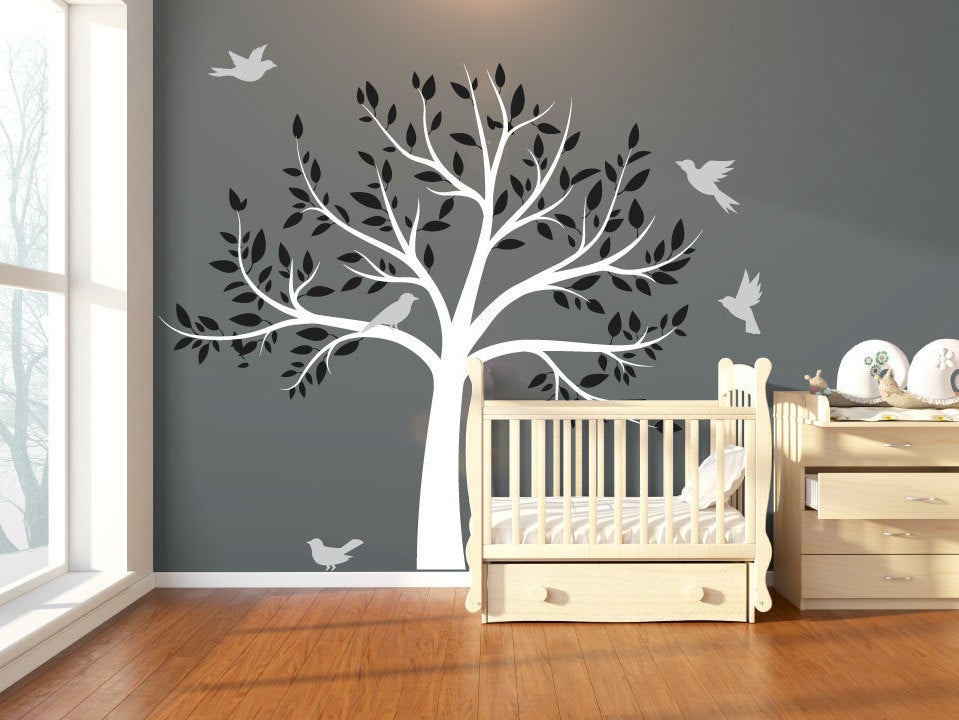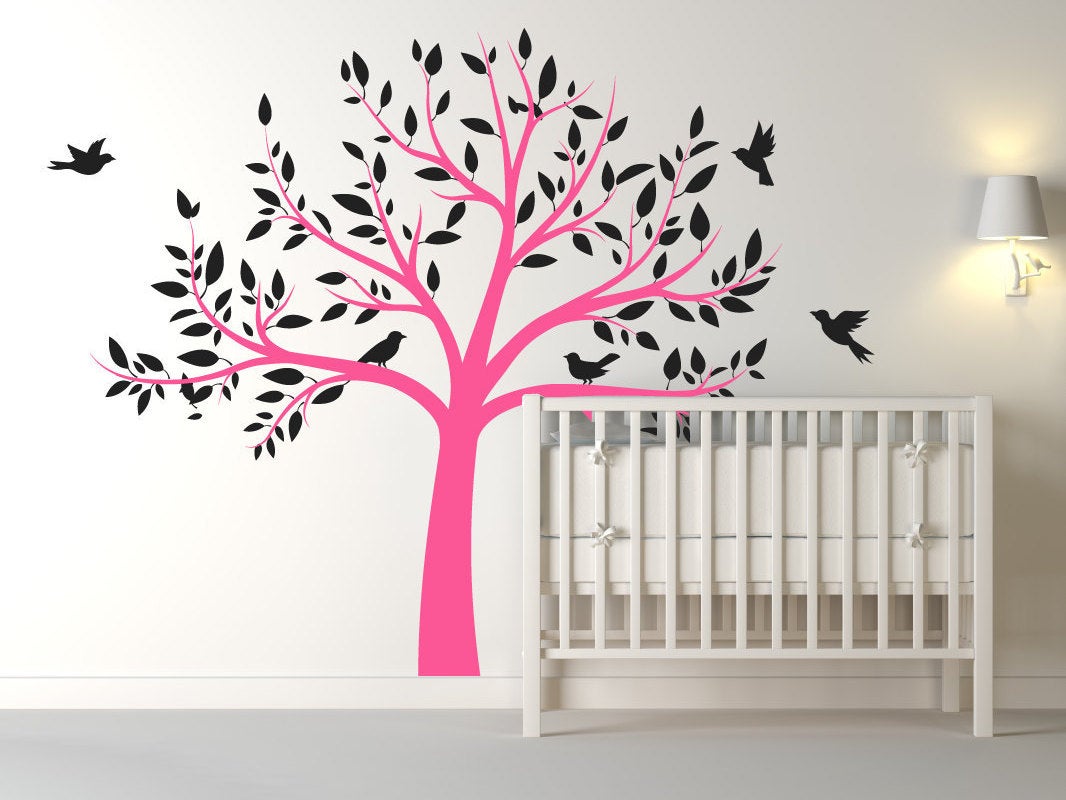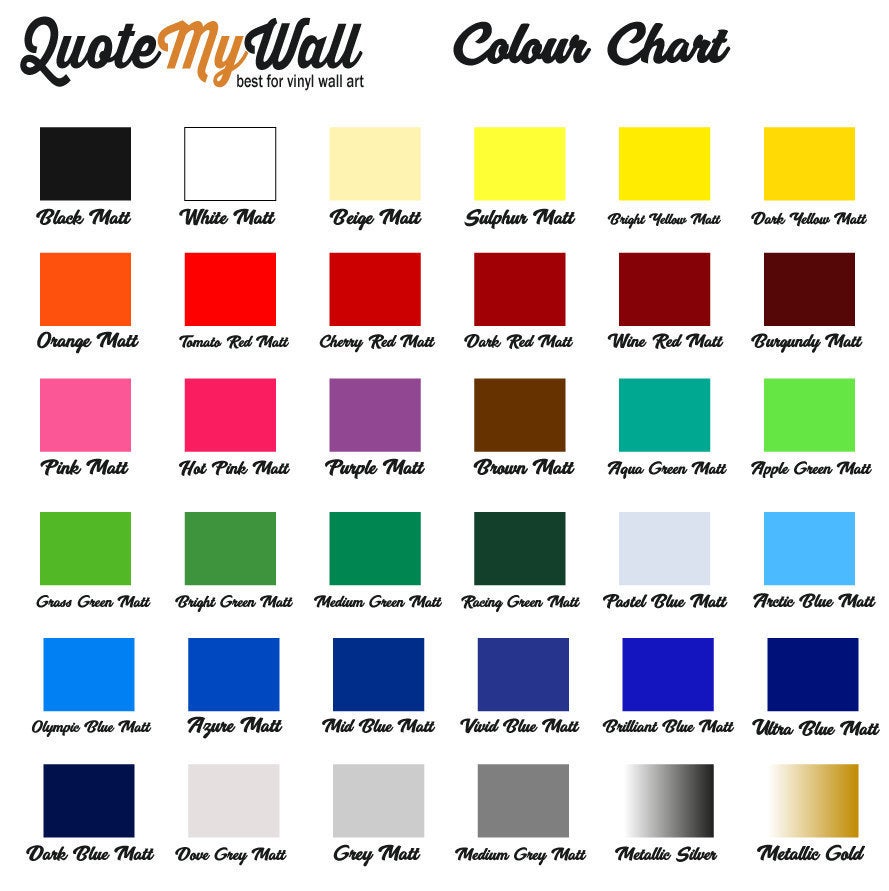 ✔️ Premium Vinyl

We only use premium grade vinyl for our printed wall stickers & vinyl furniture wraps.

✔️ A Leading Vinyl Brand

We are a trusted, and leading brand in the wall sticker, vinyl and prints sector.

✔️ Removable Vinyl

Our vinyl can easily be removed from walls and surfaces, without causing damage or leaving residue.
Hand Made To Order 🇬🇧
All of our products are hand made to order, right here in the UK. We take pride in every single order we package. From vinyl wraps & wall stickers, to prints & window privacy films - Everything is produced and packed with love!
High Quality, Affordable & Easy To Apply Home Decor From Quote My Wall
✔️ High Quality Vinyl Stickers

Our stickers are all cut and printed onto premium sign writer quality vinyl. We only use the top printable media and vinyl brands on the market. So you can be sure you are getting the highest quality products.

🖨️ Professional Prints

We print using hi-tech printing methods, such as solvent printing, UV printing and latex printing. Achieving up to 1440dpi print quality, for great results, time and time again!

✨ Beautiful Vinyl Wraps

As well as being a recognised brand in the wall sticker market, we also specialise in vinyl furniture wraps. Upcycle plain, and old furniture, with over 500 amazing designs to choose from.